Breathing new life into ageing wind farms
Keeping the turbines turning – Green energy remains the biggest opportunity to tackle climate change. Securing significant improvement in this vital area is viewed as the most important lever for the energy transition. It is imperative that smart technologies can be easily and cost-effectively retrofitted to existing wind farms in continued support of turbine renewal and repowering as opposed to decommissioning and rebuilding. In order to contribute to strengthening the circular economy to tackle the global climate crisis: How do you plan to expand the valuable lifetime of ageing offshore assets?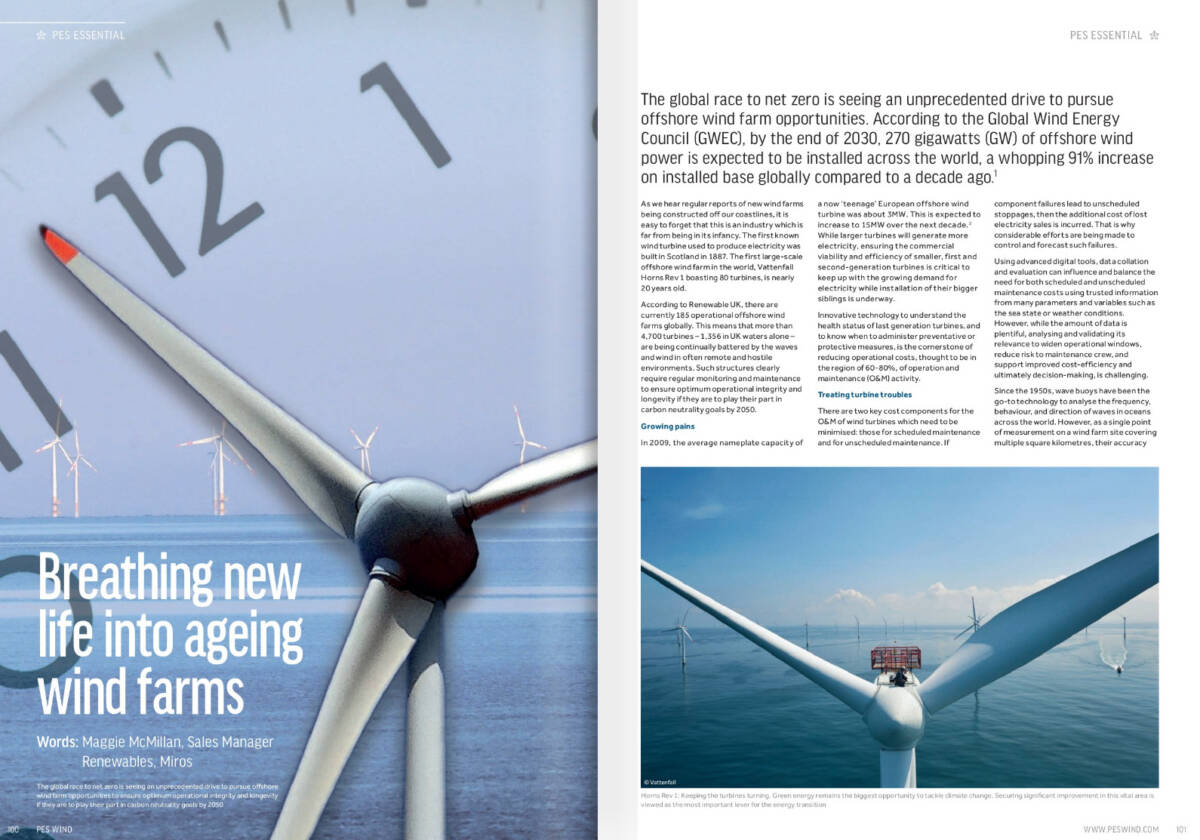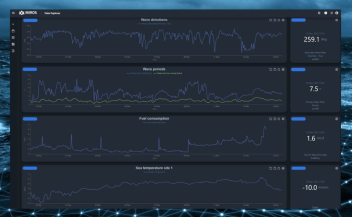 Read this engaging article by Maggie McMillan, Sales Manager Renewables and discover how Miros sensors help Vattenfall to enhance knowledge and extend operations on Horns Rev 1.
The project has proven that the combination of appropriately chosen locations to source data from and full IoT capability is vital to facilitate real-time decision support, post-operation analyses, future planning, and long-term asset integrity calculations. For wind farm operators, this dynamic approach gives more influence and control on operations, while for service providers, it gives credibility and assurance that contract expectations can be delivered on schedule and importantly, on budget.
The entire project team has quickly realised the operational benefits and cost savings of using the self-calibrating sensor technology. By adopting the Miros Cloud platform, the Vattenfall team is seeing a positive impact on the reduction of employee time and resources across several internal stakeholders i.e. Site Operations, SCADA, IT, Metocean, Asset Integrity, etc.
Find more info and case studies on how Miros Cloud boosts data-driven operations at sea. 


We're happy to help you with any questions about our products and services.