The most convenient spatial map that enables operational teams to effectively visualize the sea state and weather data received from individual turbines to a global view over multiple farms.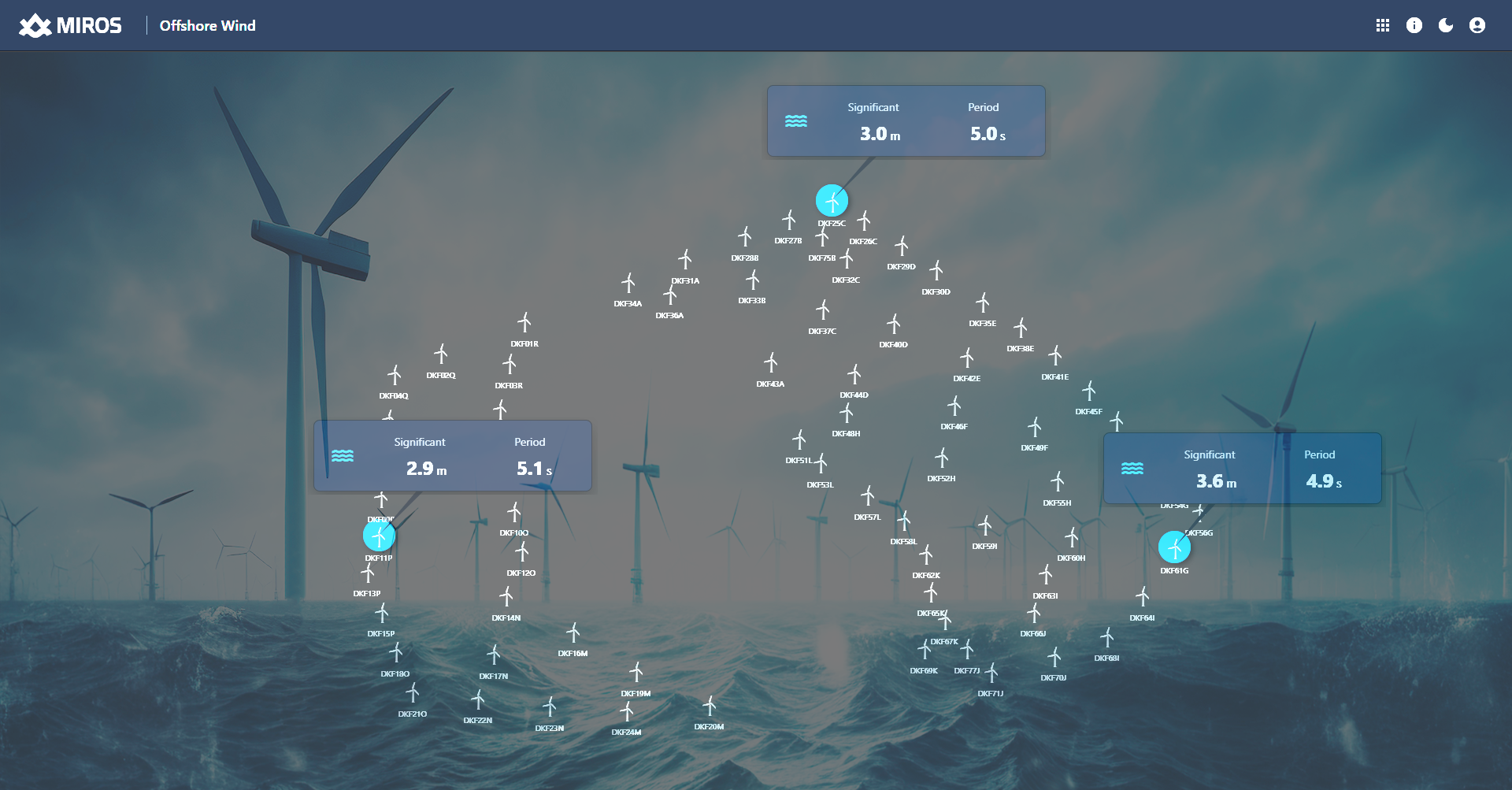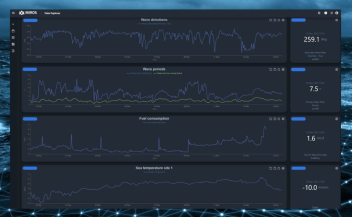 Maximizing Offshore Wind Farm Operations - Key Benefits
Elevate Safety Standards: 
Ensuring personnel safety is paramount. Accessing offshore wind turbines during optimal weather conditions protects the well-being of the workforce.
Optimize Operational Efficiency: 
Plan maintenance trips within predefined weather limits to avoid last-minute cancellations due to unfavorable weather conditions upon arrival.
Proven Downtime Reduction:
Immediate access to sea state data minimizes turbine downtime, potentially saving up to £1 million GBP/year (discover more in the trio's case study).
Effectively visualize in real-time and in one view the sea-state and weather data from individual turbines to a global view over one or multiple wind farms.
Truly unique user experience allows for making quicker decisions and keeping within the weather limits.
Significant wave height is one of the most important wave parameters in marine environment operation, and it is a measure of the severity of the sea state. Wave loads are a very important variable in structural reliability assessment and design of marine structures.
Having access to data on any device and anywhere is crucial to achieving optimal results for the user's convenience and business efficiency, therefore the Offshore Wind map is developed to fit on any portable device.
Data Analysts: Data Explorer is a great tool for data analysts who want to dive deep into their data and discover meaningful insights. With Data Explorer's powerful querying and visualization features, you can quickly identify patterns and trends in your data that might otherwise be difficult to spot.
Operations teams: Can use Data Explorer to gain a better understanding of their operations and make data-driven decisions.
Site managers: With the ability to analyse data from multiple sources, Data Explorer can help site managers to identify opportunities for optimising their processes and reach their operational targets.
Marine Operations Teams:
Supporting the day-to-day operations with the overview of the sea state across the entire farm so that decision-makers can plan which operations are safe to perform and to which turbine, as the sea state can be very different from one side of the farm to another.
Control Room Operators:
Supporting control room operators to continuously assess wave and weather data in real-time to adjust their strategies to ensure safety such as emergency response and efficiency of the wind farm.
Diving and ROV Technicians:
High seas with large waves can pose significant risks to ROVs, especially when ROVs need to be deployed, maneuvered, or retrieved. Knowing accurately the sea state allows technicians to make informed decisions about when it is safe to operate and when to postpone or abort missions due to adverse weather.
We're happy to help you with any questions about our products and services.