Miros' Sea-State-as-a-Service (SSaaS): Access Your Wind Farm Real-Time Data Whenever Wherever
Miros sensors are radar-based, dry IoT sensors providing reliable, highly accurate, real-time measurements of the ocean state to enhance safety, efficiency, and performance of operations while reducing costs during the lifecycle of an offshore wind farm.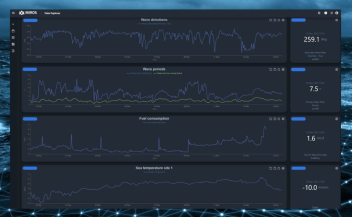 From initial planning to decommissioning, ocean surface information enhances safety, efficiency, and performance of operations while reducing costs. Miros understands that accurate data is critical for safe and efficient operations and, as a trusted provider of reliable ocean surface measurements, we have delivered reliable, real-time weather and sea state data globally for over 35 years supporting real-time and hindcast analysis and insights necessary for weather-sensitive offshore operations.
Streamline Situational Awareness from Day One
Planning & Development: During this opening phase of the offshore wind farm lifecycle, monitoring wave, current, and tide at the chosen port, and at project sites, will support operational feasibility analyses and forecasts for project timelines. Additionally, the early collection of sea state data can support vessel operations, streamlining situational awareness from day one, and paving the way to support installation and commissioning within subsequent lifecycle stages.
Mitigate Challenges
Main Component Installation: Many unpredictable factors conspire when it comes to weather and wave conditions, but undertaking real-time measurements and analysis, and forming appropriate risk assessments based on the related data can help to mitigate challenges. Whether it is crane operations or cable laying, mobilising personnel at the right moment relies on the accessibility to immediate and reliable sea state data.
Stop Waiting on Weather
Installation & Commissioning: Miros provides increased situational awareness through high-accuracy and high-availability sea state data. By accurately measuring local environmental conditions with modern technology, it is possible to widen weather windows and work closer to operational limits with unparalleled uptime. Read more about the Alpha Factor: Waves, Work & Wider Weather Windows Offshore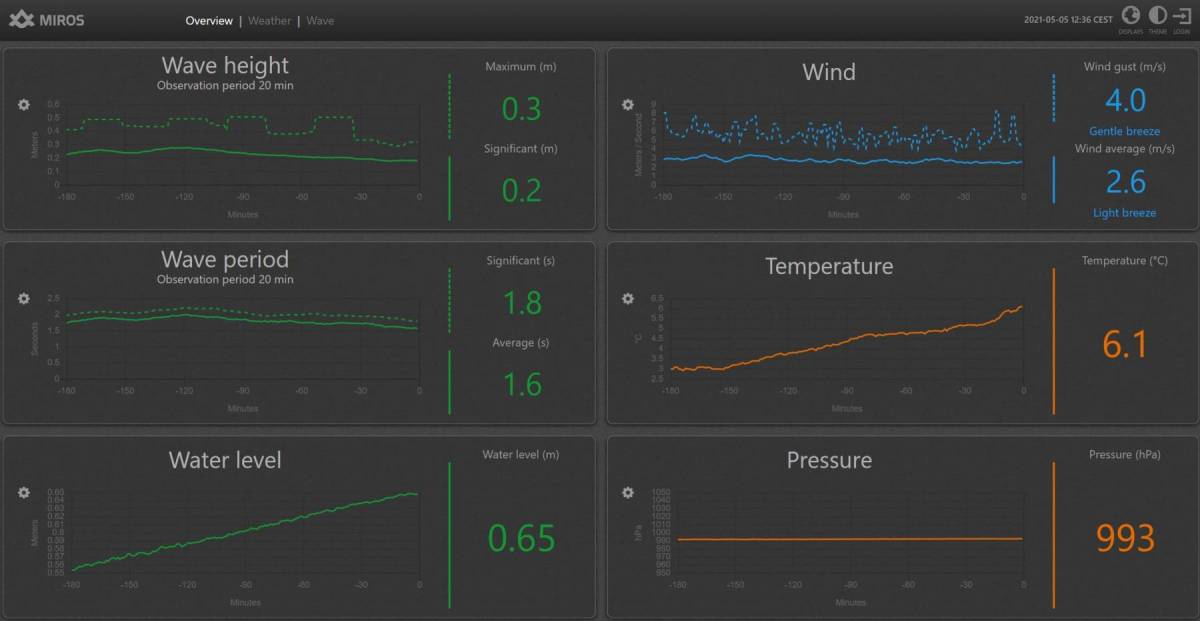 Enhance Safety whilst Reducing Cost
Operations & Maintenance: The ability to drive operational performance whilst simultaneously ensuring the safety of personnel is a major challenge for the growing global offshore wind market. By providing easy access to real-time, local, environmental data, Miros supports better situational awareness and decision-making for everyone involved, thus reducing risk, and aiding in the successful completion of missions.
Understand Ongoing Structural Integrity
Decommissioning & Repowering: Whether making efforts to repower older turbines or remove them altogether, many of the same risk factors are at play. Miros sensors and Cloud solution can provide a wealth of historical data aiding structural analysis and design verification. This helps paint an accurate picture of asset lifetime stresses, a much-needed input to understanding ongoing structural integrity.
Access Real-Time Data Wherever You Are
Miros' Cloud-based technology for wave, current, and weather monitoring gives you decision-making solutions that provide everyone involved in offshore operations access to real-time and historical data, wherever they are.
View real-time data from several offshore wind farm live installations.
With our sea state monitoring as-a-service (SSaaS) solution you don't even need to purchase hardware to start benefiting from data access. The as-a-Service offering is a complete subscription plan which includes Miros sensors as well as the Miros Cloud service.
Miros takes on the risk of owning, insuring, and maintaining the sensors and the customer gains access to secure, reliable, real-time sea state data, easily downloadable directly from a customisable, web-based user interface. The subscription plan is a cost-efficient, flexible, and scalable way to gain access to data without the need to purchase sensors or software outright.
Read more about our offshore wind farm applications:
Ready, Set, Go! Contact us for more details.


We're happy to help you with any questions about our products and services.