Case Study: Miros RangeFinder Ensures Safe, Cost-Efficient Operations at Port of Huasco, Chile
The Port of Huasco, in the north of Chile, uses a Miros RangeFinder in place of a buoy or ADCP to ensure operational safety at a fraction of the price.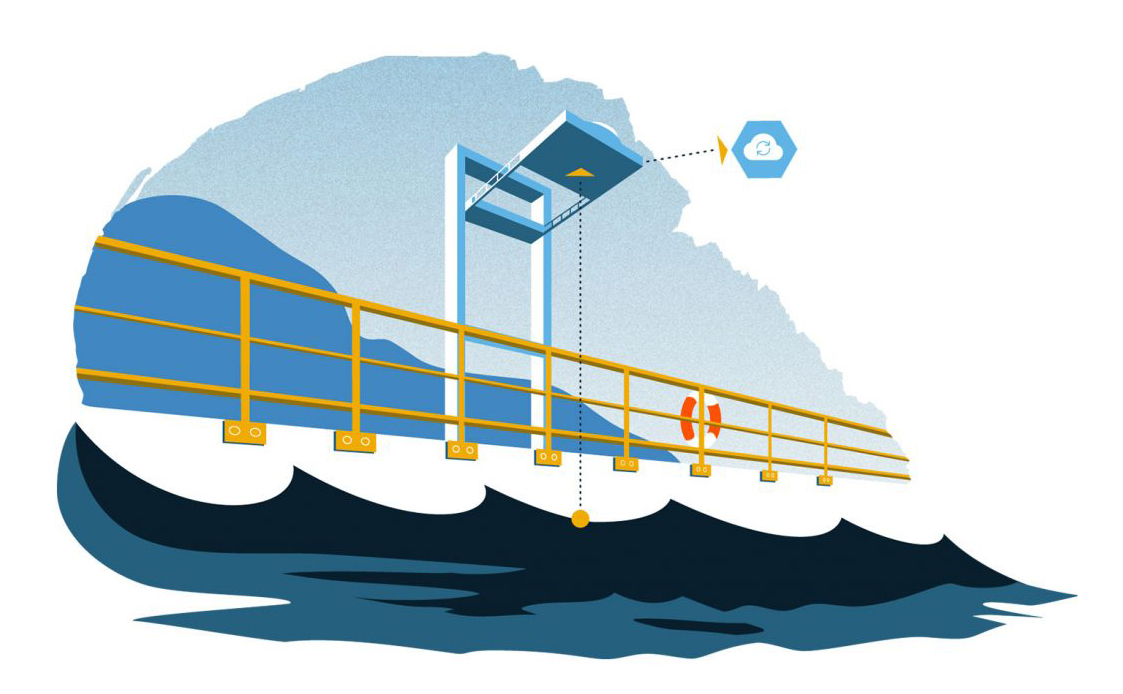 To download this case study, click here.
Chile is home to more than 37 public and private ports. By law, Chilean port operators are prohibited from operating when wave heights in the port area are greater than 1.2m. Enforced by the Chilean Navy, the related measurements have traditionally been conducted by sight, utilising tide levels with height markings as a guide. In recent years, however, ports have begun to favour sensors capable of providing real-time data, which can confidently inform operational decision processes.
When making use of conventional instrumentation, such as ADCPs or wave buoys, access within the port zone is a frequent complication. ADCPs require port closure while divers work on the seafloor and wave buoys, which operate at the ocean surface, cannot be located inside port terminals, limiting their efficacy. Furthermore, both of these submerged systems require frequent and costly maintenance and are subject to biofouling and wear courtesy of the marine environment, with data quality diminishing over time.
In contrast, dry-mounted instrumentation, such as wave radar technology, does not require port closure during installation. In November 2019, Miros' Chilean representatives, Geocom, installed a Miros RangeFinder at the Port of Huasco in the north of Chile. The installation was completed over the course of just two days.
With no LAN connection available at the optimal mounting site, Geocom instead installed point-to-point wireless antennae on both the mounting structure and a LAN-connected building 1.2 km away. This innovative configuration allows for remote data transfer via WiFi, with data pushed directly to Miros Cloud for simple, secure access and storage.
Miros' Chilean representatives, Geocom, installed the Miros RangeFinder non-directional wave radar at the Port of Huasco, an important importer of carbon pellets for use at the thermal-electric power generator located nearby. The real-time wave and tide information provided by the RangeFinder has allowed the port to communicate oceanographic conditions with operational personnel, as well as the overarching authorities. Consequently, port operations are able to continue safely and efficiently through the use of environmental monitoring platforms and real-time data streams.
To download this case study, click here.
Read more about our solution for the Ports & Coastal market.
We're happy to help you with any questions about our products and services.