Increasing the certainty in Offshore Wind
Given the multitude of challenges currently facing the offshore wind industry, project developers will appreciate having one less thing to worry about. Increasing costs, grid issues, and logistical
bottlenecks are all things that are largely out of a company's hands. But certainty over waves and weather measurement need not be left to chance.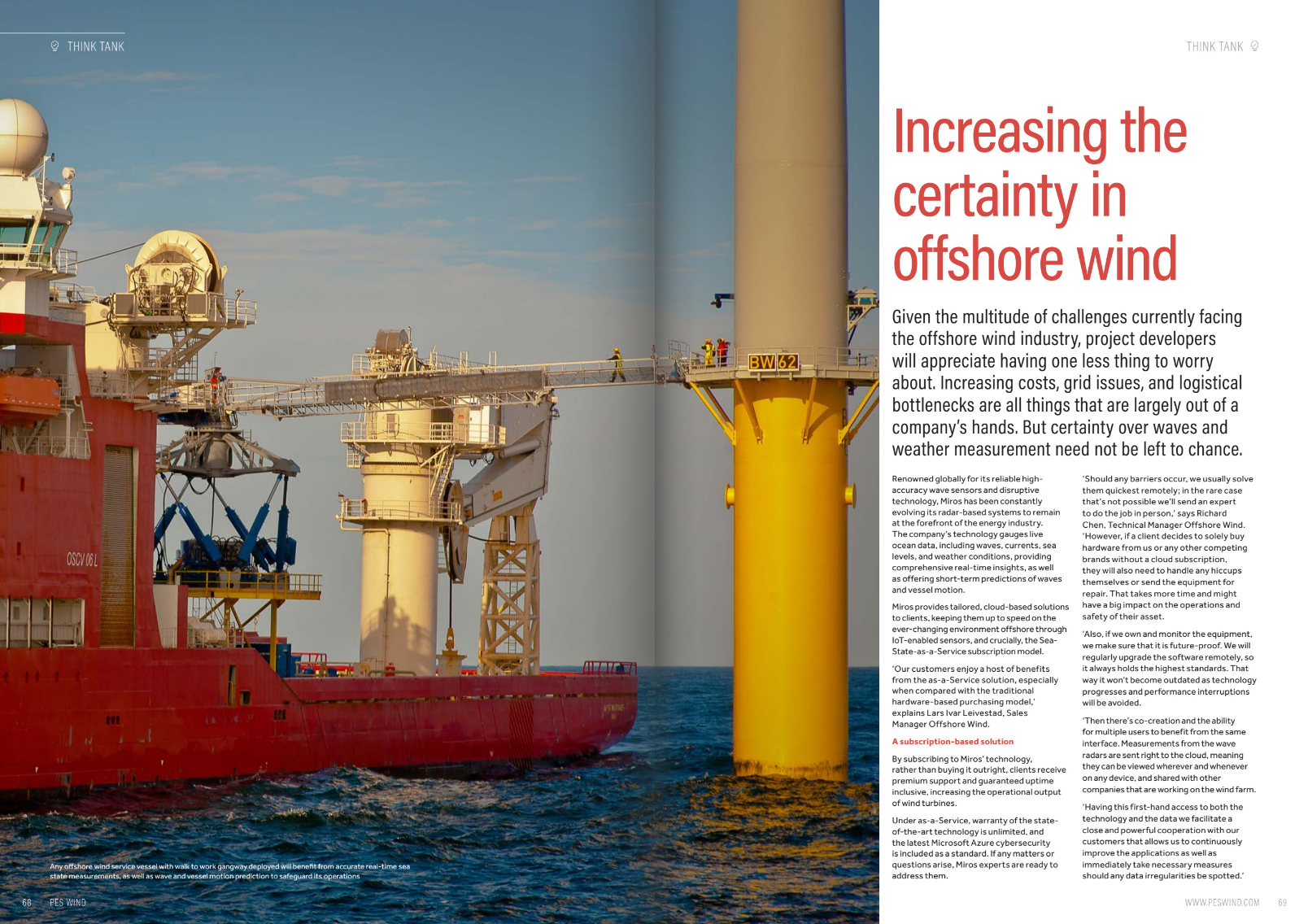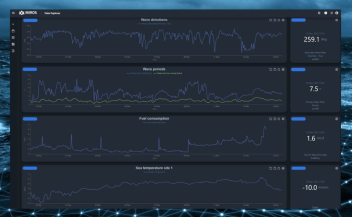 There are a lot of challenges in offshore wind; if you can get someone to reliably help you to solve ones around weather-sensitive operations at sea, that is hugely beneficial. We provide you with critical sea state data and make it easily accessible at any time. In the coming decades, there will be many bumps in the road for the offshore wind sector, and we can help you with the challenges as and when they arise, so you can fully concentrate on your work.
Further topics discussed in this article are:
Subscription-based ocean insights for offshore wind
Sharing data across multiple stakeholders
Much-needed cost relief
The risks of ignoring waves
Preparing for the next breakthrough
Find out more about Miros Cloud.
Do you want to explore this topic further? Schedule a demo.
Read online in PES Wind Magazine issue 4/2023.