Wave measurements to reduce risk, costs and emissions
Providing live sea state insights allows offshore wind operators not only to be better informed about weather-sensitive operations, but access to sea conditions in real-time is also crucial for improving safety, cost saving and the environment. The wind industry moves further out and pushes its boundaries of operation toward deeper waters and harsher environments, which demands an increased focus and commitment to enhance the safety of the people who operate and maintain these assets.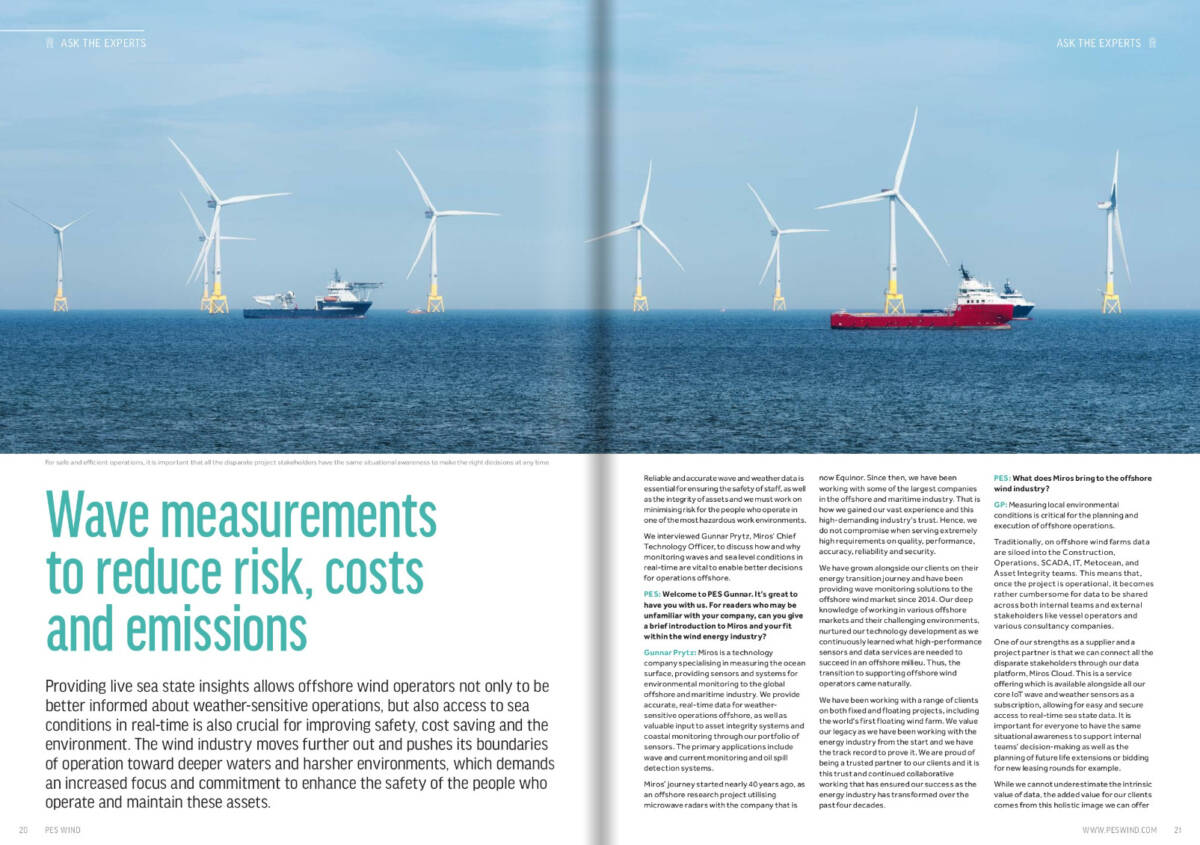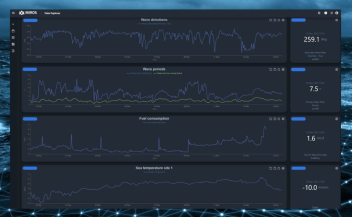 How important is the ability to measure the ocean surface for the offshore wind sector?
Miros' CTO Gunnar Prytz highlights the significant factors of accurate wave measurements explaining why exactly these data are so important and why sharing those between project stakeholders is valuable for boosting project value safely and smartly. Read his interview with PES Wind.
Contact Jonas Røstad, CCO to discuss any details. 
Further topics discussed in this interview are:
The future of wave measurement for offshore wind
Sensor Placement Optimisation
Enhancement of the visibility of wave conditions throughout the farm
Improvements for operational planning and infield decision-making
Vessel access forecasting for go/no go vessel dispatch decisions
A new IoT multi-parameter wave sensor for the Offshore Wind Market
Find more info on how Miros Cloud boosts data-driven operations at sea. 
We're happy to help you with any questions about our products and services.