From raw to actionable sea state data
In the maritime industry, it is no secret that reliable data is highly valuable to any operation, and most operators would consider this to be a necessity rather than "nice to have". At Miros, we specialise in sea state measurement and understand the importance of having the right data to the right people at the right time.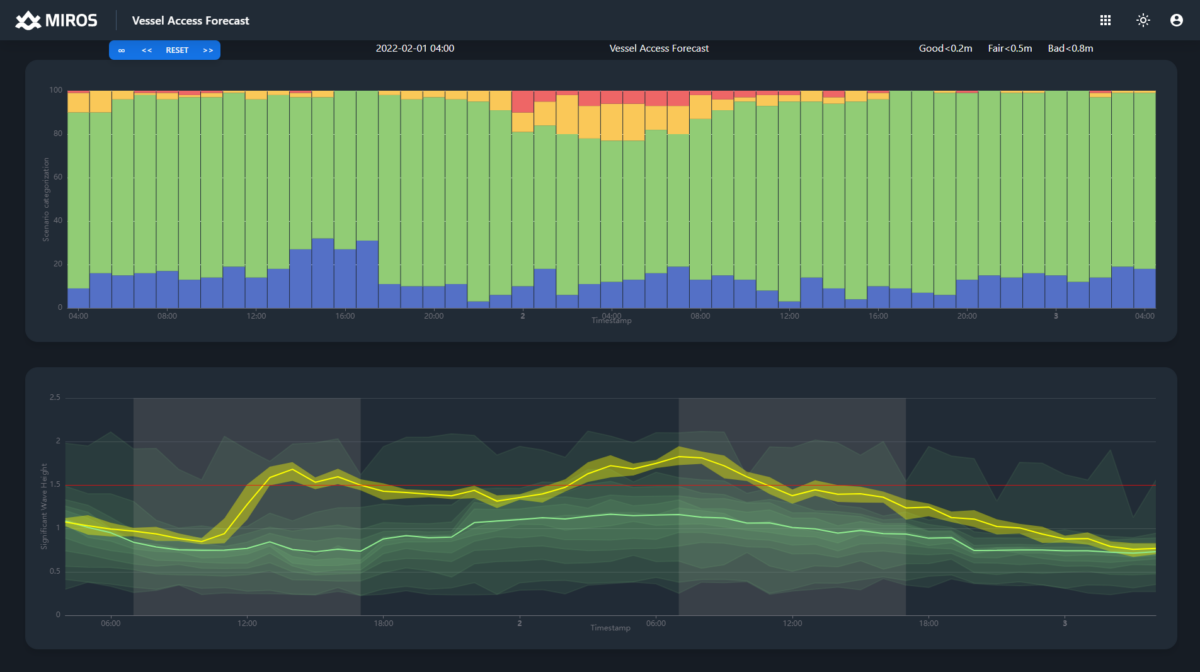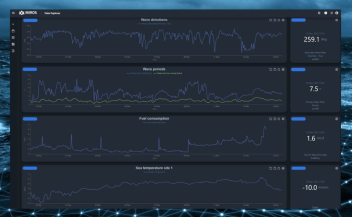 Out of experience, we know the quality and performance of wave sensors in the market are quite varying. There are vendors who can maybe build a solid sensor, write strong data processing algorithms, or provide an accessible user interface (UI), however, what is most important in the end, is delivering reliable high quality across all three areas.
If you have decided to obtain sea state monitoring data for your project, the next step is to select the sea state measuring product. Your main decision criteria is likely to be having accurately analysed data presented to you. To achieve this, let's think about how this data gets measured, analysed, and presented, and why it is important to have quality and continuity across this process. For this consideration, I recently came across an intuitive way to explain this, with Lego:
Data Measurement
As we can see, if the data measurement system is poor, the data we have at the start will be full of noise. Just like having our Lego pile mixed with trash. Filtering this data means developing additional computation with no guarantee on the filtered data's quality and consistency. When heavy filtering is needed, the data will end up with more gaps. The equivalent of having much fewer Lego pieces left after filtering with some trash likely still mixed in.
Unlike other vendors who may have a team of programmers creating fine user interfaces or calculation algorithms but lack understanding of wave sensors, our extensive experience in wave measurement brings significant value. As we own the sensor, as well as knowing how to handle our sensors' data well, we also know when seeing real-time data hasn't been of the best quality (e.g., due to a recently installed structure too near to the radar measurement location) and how to carry out configurations to our sensors remotely to ensure the upcoming data is of best quality again.
Understanding the importance of having the right data to the right people at the right time.
Data Processing
Once you have made up your mind on who can provide high-quality data measurements, the next step is data processing and calculation. If data collected is of good quality but not well processed or presented, there is still little value to end-users. Such as having clean Lego pieces in the first part of our chart but without the rest of the process done well.
This is where the value of using a Sea-State-as-a-Service (SSaaS) solution becomes clear. No doubt, the best understanding of sensors and data is gathered with experience in seeing them operating in different oceans and conditions around the world. E.g., by subscribing to the Miros SSaaS solution, subscribers not only gain value from high-performance sensors and built-in algorithms but also from the extensive expert knowledge and experience to successfully support clients' projects worldwide.
Below is an example of an UI presenting real-time wave data to stakeholders anywhere with internet access. Besides the dashboard, if users need to download historical data in batch, that is only a click away. By logging in with your existing Microsoft credentials, within a few clicks you will see your site' data precisely displayed on Miros.app!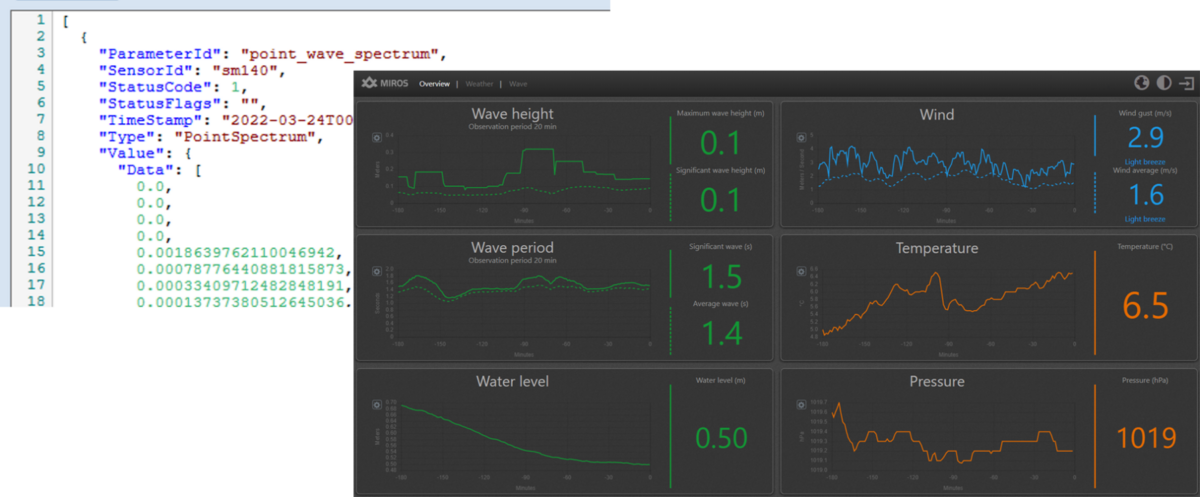 An example of unarranged "raw data" vs. arranged and usable real-time data. Watch a selection of publicly accessible live data on Miros.app
Actionable User Interface
After considering the data measurement and analysis quality, the next component is data presentation. Simply put, this is where the UI's quality is assessed. Decision-makers may not always want to look at or understand every detail of heavy mathematical calculations. Simple, well-designed UIs help decision-makers reduce time and improve decision-making efficiency and quality.
A good example is the display below, where weather forecasts, operating limits, and real-time measurements of sea state at site are combined into a traffic light system providing the user with a clear view of the probability of a successful trip offshore during a given period.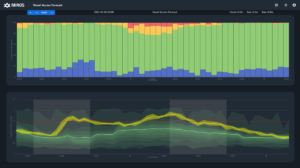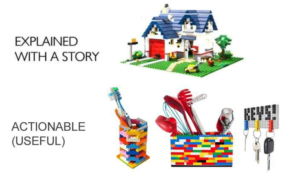 Actionable data in form of a vessel access forecast for an offshore operator to decide when it is safe to send a vessel out for crew transfer or maintenance work.
Full Ownership Of Satisfying Customer Experience
The importance of having a trusted provider of sea state measurements with appropriate industry experience, may not be underestimated. Having reliable access to accurate sea state data is vital for operators impacting important aspects like safety, work efficiency, cost and emission reduction. To realise the value of those data they need to be useful and actionable. A responsible vendor should be able to take ownership of the full data handling cycle, making sure data output is always high quality while providing a superior and actionable customer experience. The preferred provider should ideally be future-oriented, and lead the way in wave sensor technology, its underlying algorithms, and UI technology.
6 Key Evaluation Points
Beyond our Lego comparison, here are six important evaluation points relevant to making an informed decision for the choice of sea state monitoring in the maritime industry:
The value of having real-time data output:

Gain most value from your sea state monitoring for your decision-making and operational success at times with marginal conditions. If you are getting quality data but not in real-time, the difference in the data's value becomes obvious and can be costly.

The accessibility of data output:

Whether your sensor is on a vessel or offshore platform, the ideal Cloud platform enables stakeholders anywhere in the world to easily access data on any device connected to the internet.

Site's sea state condition in topology:

Considering an example of an offshore wind farm having multiple sensors smartly placed across the farm. Users can see sea state data from across the wind farm in real-time and make informed decisions on where to operate to optimise safety and fuel efficiency.
(For more details on points 1, 2 and 3, please see our blog post: Right data to the right people at the right time)

Plug n play:

Sensors should require minimal installation and maintenance effort. Simply plug it in and see the real-time data in action. Once the device is connected, the responsibility for maintaining the data handling tasks is managed for you.

OPEX vs. CAPEX:

The value of a Sea-State-as-a-Service subscription, is to help minimise costs, budget planning efforts and financial risk. No cost of ownership with SSaaS as the supplier takes on the risk of owning, insuring, and maintaining the sensors.

Data security and underlying computing platform's quality:

For instance, by utilising the Microsoft Azure cloud platform, for an as-a-Service solution users may benefit from industry-leading security and innovation features. Did you know that more than 95% of Fortune 500 companies use Microsoft Azure cloud (2)? In fact, the underlying IT infrastructure is the same as what is being used by NASA to monitor the International Space Station's sensor output (3,4). We will be diving into details on this point in another blog post soon.
Find out more about Miros Cloud and the Sea-State-as-a-Service solution.
References:


We're happy to help you with any questions about our products and services.