Why subscribe to 'as-a-service' over sensor hardware?
You have decided to purchase sensor hardware, but your supplier advises you to subscribe to a Sea-State-as-a-Service subscription instead. Why should you do that when buying hardware has worked fine for you and seems less expensive?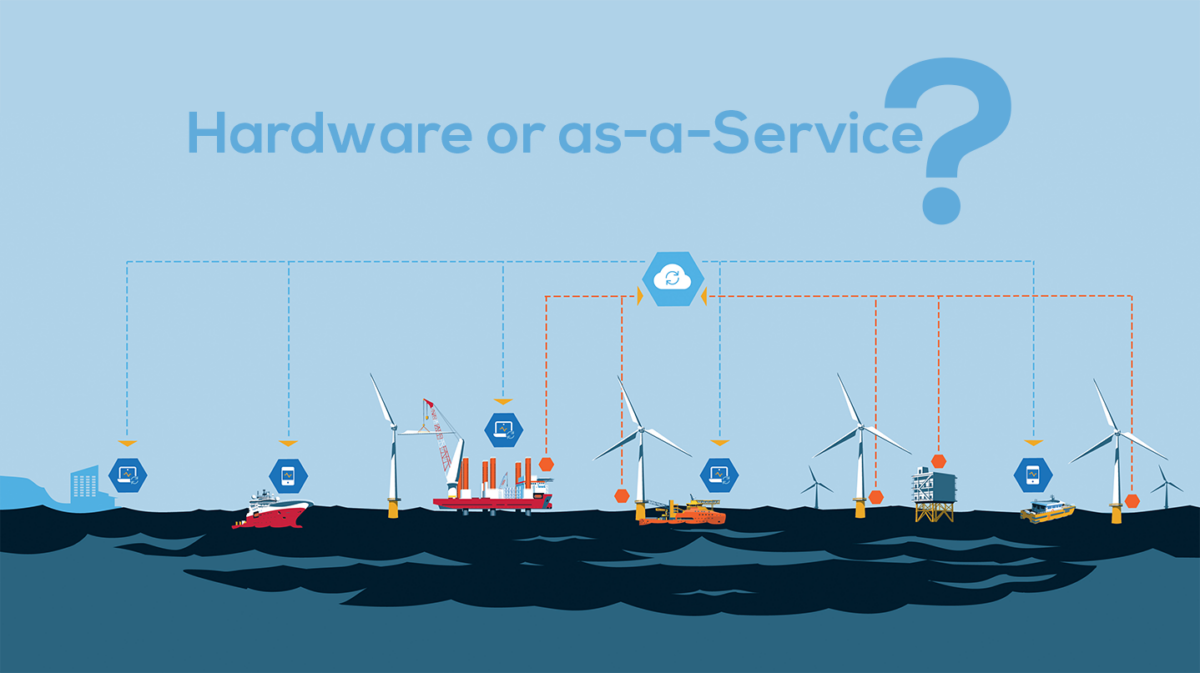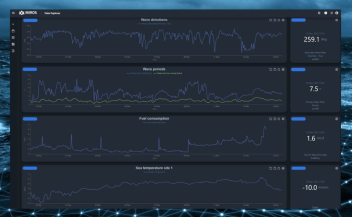 The short answer is that the customer value will be higher for you with an 'as-a-Service' (aaS) solution as it will ensure you have the best technology available not only at purchase, but for as long as you wish. However, if your need is solely driven by compliance to contract obligations and data quality and uptime aren't critical, buying hardware might still be the best way to go.
This article from Jonas Røstad, our CCO, will aim to explain why we trust that the aaS model is giving our customers better value for their money as it alleviates any user concerns around operational risks, data availability, restricted flexibility, or having outdated equipment installed.
To be honest, most of our clients are not interested in the hardware we supply as owning, operating, maintaining and worrying about data quality is not what they want to use time on, they would rather fully focus on their core business. Typically, with a traditional hardware purchase, a one-year warranty applies together with a user manual and contact details for our support services. As this is how we are used to purchasing for decades we are just okay with this.
However, there is an alternative: with an aaS subscription, we as a supplier take on the risk of owning, operating, insuring, and maintaining the equipment and ensuring data quality assurance. The equipment is Miros-owned and if something fails it is our problem, not yours.
The default contract length for aaS is for one year and our specialists prioritise customer experience by providing thorough daily data quality checks, proactive support and maintenance, including training and onboarding. The user benefits from an unlimited warranty, guaranteed uptime, consistent data quality, and the freedom of flexibility and scalability.
As digitalisation is gaining momentum, technology is being used to gather data from a variety of sources. However, the current challenge is around making this data accessible for all the stakeholders which could benefit from it. The primary user has access to it as he or she has the right passwords and access level, but what about others within the company or various industry bodies?
Follow live sea state and weather conditions anytime and on any device.
As a provider of operation-critical data, we would like to recommend it be securely shared. We believe that data should be shared with the entire operating team and relevant external stakeholders and be readily available for post-processing and incident analysis.
While some companies have great IT departments that take care of data sharing, that is not always the case. Miros' Sea-State-as-a-Service solution uses Microsoft Azure technology to ensure availability and security remain a priority, so your staff can stay focused on your core business.
On the rare occasion that data sharing via our miros.app Cloud Service should not be sufficient, a data connector can easily be added making all traditional and modern data sharing methods available – from NMEA strings over serial lines to advanced cloud-to-cloud sharing. Using these methods allows us to include third-party data in our service or forward data to others.
Technology is evolving faster than ever and will continue to do so. Buying hardware limits your flexibility as you are stuck with what you have until you replace it or upgrade – often with a costly service engineer performing the task. To avoid this issue, Miros has implemented the DevOps approach to only work with the latest technology, with software/firmware/hardware updates being released monthly if not weekly.
One thing that has changed greatly with the aaS way of working is that collaboration with customers is so much closer. We already had a good understanding of customers' challenges and needs as we have been in business for almost 40 years, but we have learned a lot in the last few years.
In the spirit of client collaboration, we are now rolling out our aaS solution globally across all our business segments. The data gathered through these projects helps us to further improve traditional methods and dive into deep learning and artificial intelligence. Customer value-adding technology created during this work continuously improves our Sea-State-As-A-Service model, enabling all users to benefit from access to our ever-evolving innovations.
Although some businesses might still be better off buying hardware, if you want to future-proof your business, and ensure consistent data availability while reducing cost and risk, an aaS subscription is the way to go.
Delivering the highest customer value is what we aim for at Miros and aaS is the next step on our journey to achieving this.
Read our case studies demonstrating the value of sea state data provided as-a-Service. 


We're happy to help you with any questions about our products and services.