As we look back upon 2022, we would like to acknowledge those who have helped us shape our business. Therefore, we say thank you for your loyalty and the trust you have placed in us again this past year.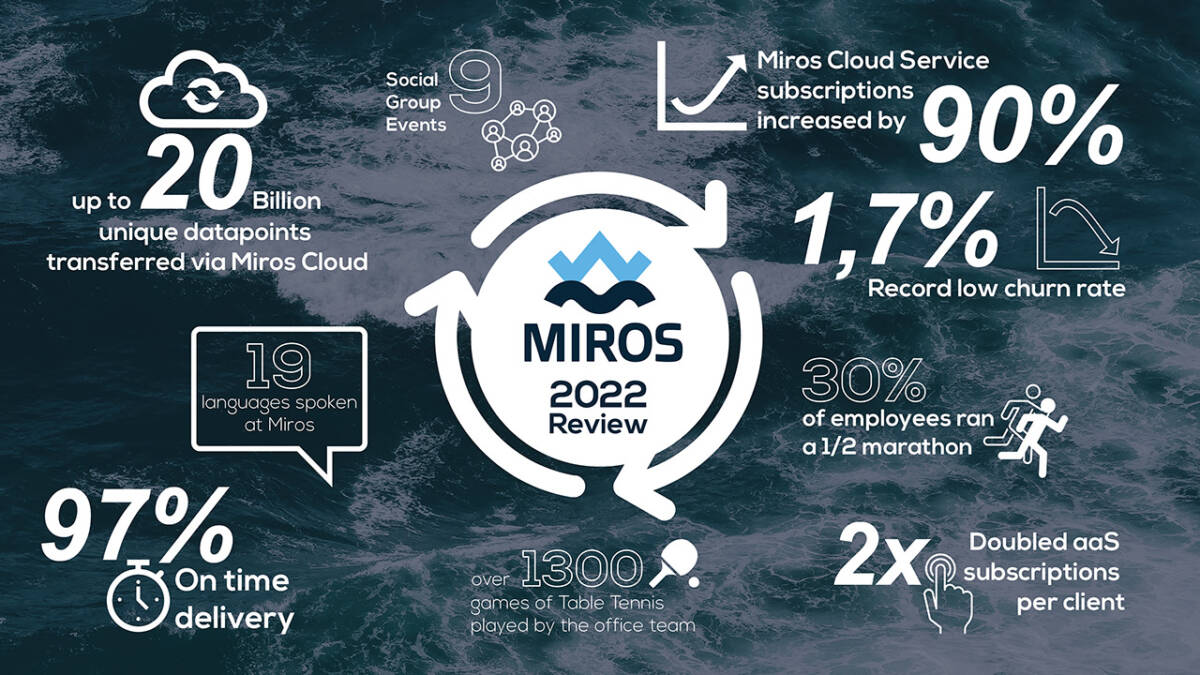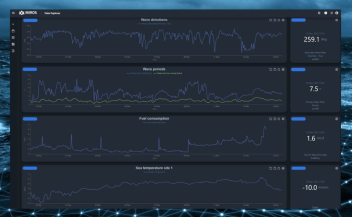 We are proud of our achievements that could not have been realised without the team spirit of a committed crowd of wave enthusiasts working at Miros. We are equally proud of our amazing client base who with their enthusiastic and collaborative attitude inspires us to always challenge the status quo and to innovate new solutions.
Therefore, we couldn't be more excited for 2023. We can't tell you everything that's coming next year but take our word for it — there's never been a better time to look ahead. But before we get ahead of ourselves, let's remember that a lot happened in 2022. These numbers shall give you an idea of how eventful this year has been for us:
We are proud of all the work that has been done resulting in a notable 90% rise in Cloud Service subscriptions while reporting a continued low churn rate of only 1,7%. On average, we managed to double the aaS subscription per client and are thrilled to see a remarkable 141% increase to 20 billion data points transferred via Miros Cloud. Also, the Miros Cloud solution became accessible on the Microsoft Azure Marketplace in 2022.
When it comes to delivering our services and products, we have been working hard to refine communication and streamline processes for an improved customer experience which resulted in 97% on-time delivery.
Yes, we have been working hard in 2022, but we have been playing even "harder". Our diverse group of employees has increased, and we are proud to now count 19 languages. The office team played over 1300 Table Tennis matches, attended 9 social group events and in addition, 30% of the employees ran a half marathon. Wow!
Thanks to all of you for a brilliant 2022. We look forward to continuing riding the waves together and lifting our common journey.
We wish you and your family a wonderful Holiday Season and a perfect start to 2023!


We're happy to help you with any questions about our products and services.