Steadfast economic benefit from real-time wave measurements
One of the key challenges facing any offshore wind operator, and one which has high significance for their success, is around the accessibility of assets. However, a new study by Trios Renewables, the University of Strathclyde and wave sensor specialists Miros has, for the first time, provided evidence of the potential benefits of direct wave measurements for offshore wind farms.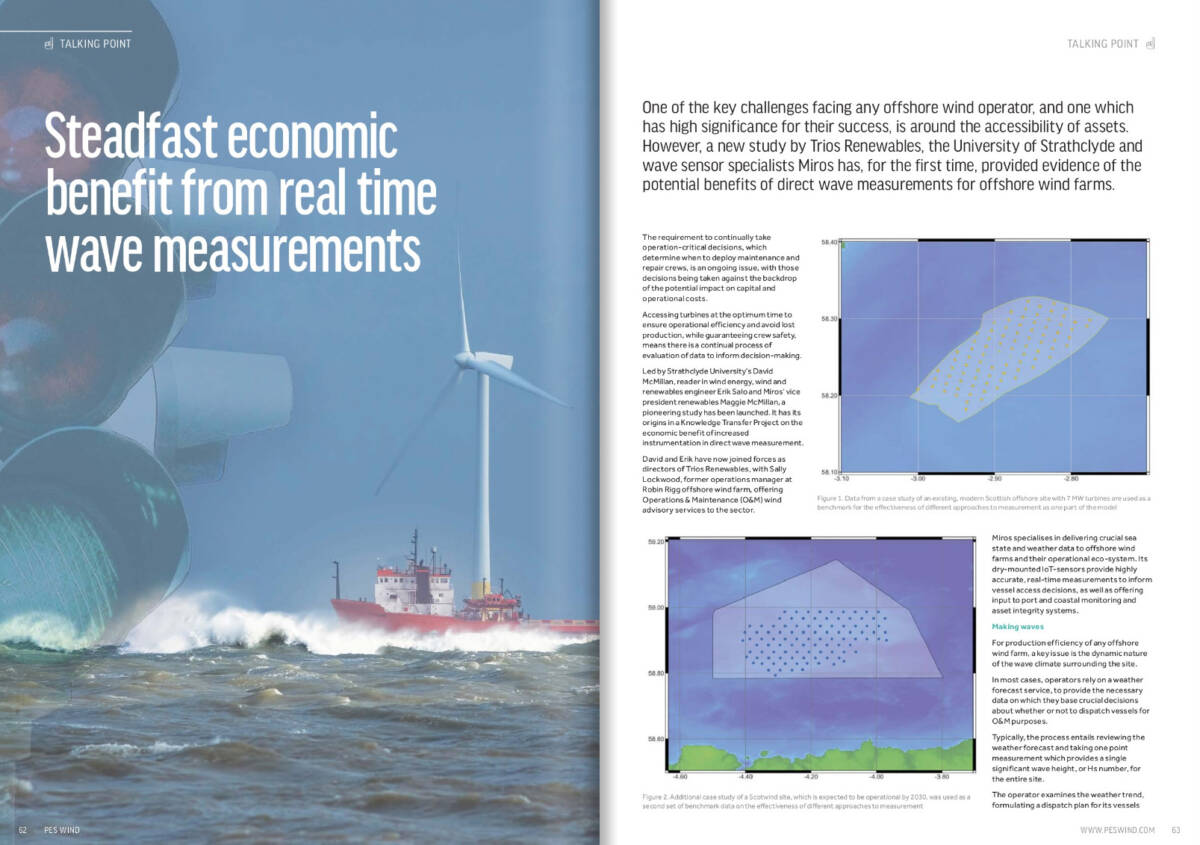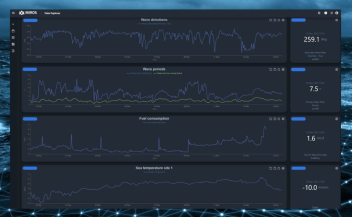 Read the article about this enlightening study by Miros, Trios Renewables and the University of Strathclyde. Contact Maggie McMillan, VP Renewables to discuss any details. 
Many of those directly involved in the operational side of offshore wind recognise the huge importance of site accessibility and the value wave measurement plays in achieving efficient access. However, these individuals often have minimal input at the design stage or any involvement in the procurement or project financing process.
In the wider offshore community, there is a marked lack of awareness of the economic value of direct wave measurement with the vast majority of existing sites having limited spatial ocean measurement technology installed.
Amongst turbine manufacturers, investors, foundation manufacturers and procurement teams, wave instrumentation can often be seen as a responsibility that doesn't fall within their remit. Between one and four measurement devices per site are planned for, with often only one installed.
For the team at Trios and Miros, this failure to communicate a persuasive economic case for instrumentation was the impetus behind this collaborative study with the aim being to provide a cost benefit analysis (CBA) which would inform the wider wind community, the insurance industry and the investor community of the conceivable benefits of improved measurement.
Find more info and case studies on how Miros Cloud boosts data-driven operations at sea. 


We're happy to help you with any questions about our products and services.