The future of oil spill detection – is it solely a governmental decision?
Miros developed the first oil spill detection (OSD) system in 2004 and, since then, we have successfully installed the majority of OSD systems globally. However, we still wonder why the industry's view on OSD investment has not changed much over the years?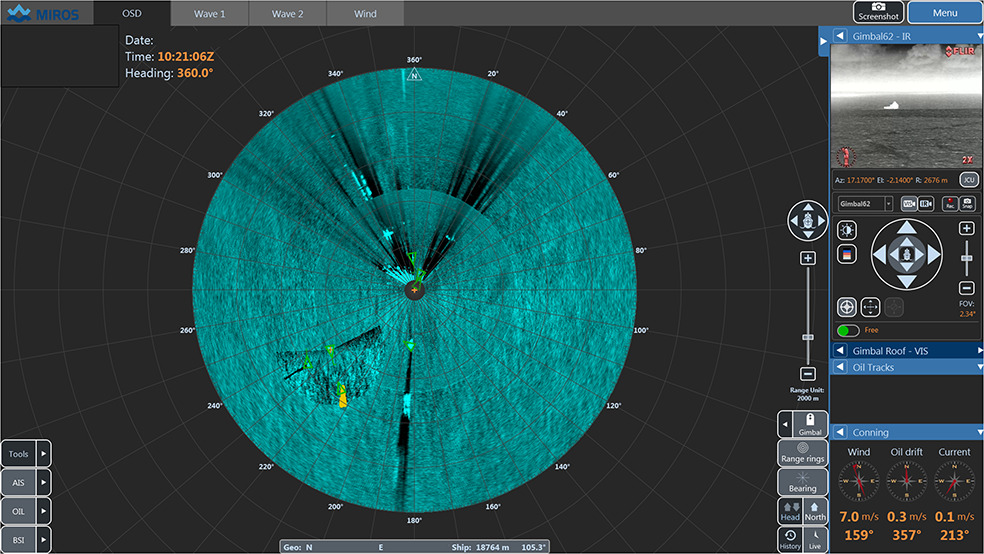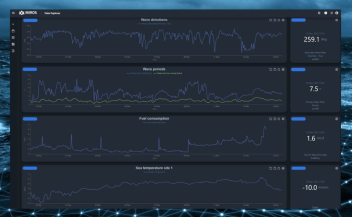 OSD systems are mostly requested for compliance reasons, but the industry experience is not often considered when legislation is created. Governmental bodies create specifications describing how these systems should perform; however, the resulting reasoning is not always based on real life experience and doesn't take into account the technology's possibilities and limitations. Closer cooperation with the suppliers and experts would be beneficial, particularly as these processes are thorough, rigid, and unlikely to be adapted based on user experience and feedback.
Why are OSD system investments rarely prioritised?
If a company is forced to implement OSD for compliance reasons rather than an intrinsic interest in having real-time quality data, the process often results with them buying the cheapest system that only fulfills the minimum specifications. Once installed, the system is not used much before the next audit.
As usability and data quality weren't top priorities in the first place, upgrading to the latest and greatest product is always a hard or even impossible task. Is buying the cheapest system essentially a wasted purchase?
More than just oil spill detection
Proper and reliable spill detection starts with early alarm generation (with a low risk of false alarms) and encompasses a wide range of criteria: fully automated spill detection with no need for manual intervention; tracking in the toughest conditions and optimal function in low visibility or darkness; slick characterisation by area and drift; and the ability to interpret multiple indicators simultaneously to only trigger alarms when the 'right' combination is identified.
All activities should be displayed on an actionable and shareable user interface.
An ideal system offers continuous monitoring and can be used either standalone or as part of a sensor network. Furthermore, an OSD system should be function optimally whether mounted on offshore installations, vessels, or shore-based stations respectively and have proven efficacy in genuine spill incidents, following thorough tests and verifications in oil-in-water exercises.
Can we afford the cheapest system to combat pollution?
Early alarms for quick mobilisation are key to reducing the threat posed to marine wildlife and the ecosystem. Early alarm generation allows for appropriate spill response to keep the oil from spreading over larger areas, making it easier to combat and avoid further pollution during recovery operations.
On top of that, a good OSD functions as an aid for the navigation of the vessel toward the oil slick and the correct positioning of booms and skimmers. The system should also track the oil slick over time, logging data from the operation to support the post-incident analysis.
Infrared cameras allow any response operation to continue in poor visibility or at night. These are essential tools for spill detection during chemical dispersant operations or mechanical oil recovery and help to act safely, quickly, and effectively, avoiding further unnecessary damage to the environment.
The technical advancement of oil spill detection – what's next?
Lately, we have seen a change in the industry's attitude to OSD. With the goal of giving authorities and operators the confidence that they are using the best available technology to detect and control oil spills, Miros is currently discussing with major companies and administrations how to make OSD more than a compliance-driven product. We see that all parties really want to make a difference in keeping our oceans clean. It's a welcome move in the right direction.
Our experienced OSD designers are currently running major developmental updates to our proprietary OSD system. While it's too early to announce more, we can assure you that the next generation of OSD systems will be cloud-based. We are aiming to provide high-level security and make the data accessible through an 'as-a-service' model, ensuring that the latest technology is available to our clients at all times.
Are you keen to learn more or discuss our new developments? Get in touch and join our journey of making ocean data available and future-proof.
Click here to find more resources about Oil Spill Detection.


We're happy to help you with any questions about our products and services.