Riding the IoT wave for improved workability
Safe and efficient offshore wind operations are reliant on accurate, instantaneous and trusted information from many parameters including environmentals, such as the sea state or weather conditions. With the advance of digitalisation, a considerable volume of data sets is now even more accessible than before. However, while the amount of data is plentiful, analysing and validating its relevance to widen operational windows and support improved cost efficiency is challenging.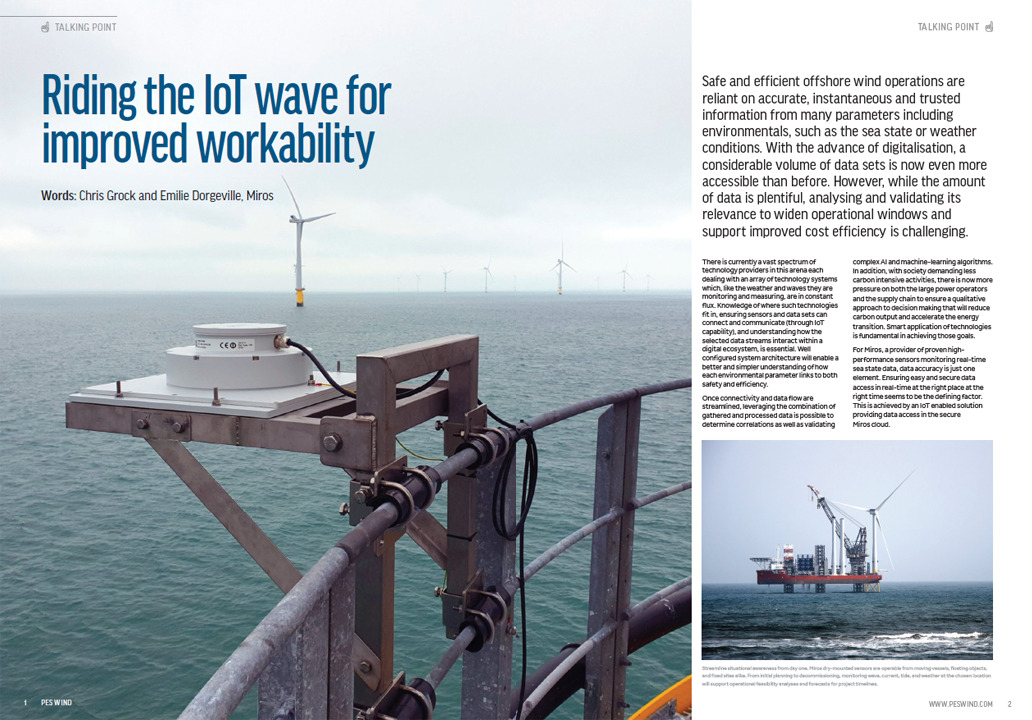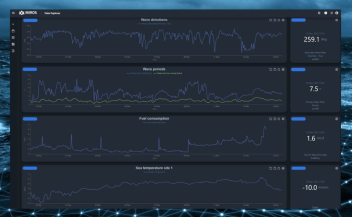 Read this insightful article by Emilie Dorgeville, VP Business Development Renewables & Ports, Miros and Christopher Grock, Independent Consultant Business Development for Miros, to learn how Miros sensors and systems support the digitalisation of the offshore wind sector. The outcome is a better and more cost-effective operational performance for all stakeholders involved throughout the lifecycle of an offshore wind farm.
Read also: Miros strengthens its solution offering for offshore wind
Find more info and case studies on how Miros Cloud boosts data-driven operations at sea. 
We're happy to help you with any questions about our products and services.